ODOO DOCUMENT & CONTRACT MANAGEMENT
Document management
Entering accounts, scanning contracts, approving documents ... it can be faster, better and paperless with the Odoo ERP Document Management App. Odoo Documents makes it easier to share, send, categorise and archive scanned documents. Other functionalities: generate supplier invoices, generate tasks and product sheets for production.
Request free demo
Interested in a no-obligation demo of the possibilities and project approach?
Why Odoo Project Management?
Streamline your workflow
Fully integrated approval, audit and validation processes
E-mail gateway
Invoices are created automatically from a scanned document or directly from the supplier's email
Work together with your team and customers
Link documents to colleagues, customers or suppliers, share and import
Use Sign effortlessly
Assign documents to the right person, get them signed and returned digitally
Batch processing of documents
Request approval, change folders, labelling and assigning multiple files at once instead of
Request free demo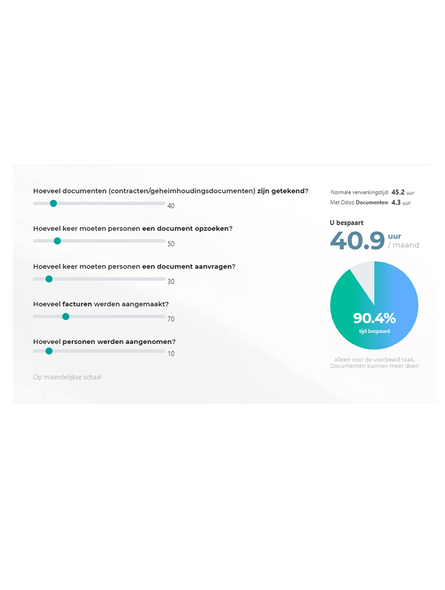 Odoo DMS
An extremely reliable and comprehensive Document Management System, that's what Odoo DMS is. Your documents at hand anytime, anywhere. All of them organised and saved in the same safe place. Want to find out more? The Honestus consultants will be happy to show you all the details of document and contract management with Odoo.